Continuous Cast Iron Suppliers
Choose Versa-Bar if you seek...
Decreased material costs
Improved machinability
Superior performance & durability
FREE QUOTE
A superior alternative to steel and sand cast iron
Versa-Bar continuous cast gray and ductile iron is the most metallurgically superior steel alternative on the market. Fluid power and bearing manufacturing industries are switching to our continuous cast iron castings because it is much more cost-effective than any other steel alternative.
The continuous cast process ensures the iron solidifies at a more uniform rate, so the iron is more durable and reliable than traditional sand cast iron. Versa-Bar is manufactured with less scrap and reduced machining, so it is not only stronger, but also costs less than sand cast iron because there are no tooling charges.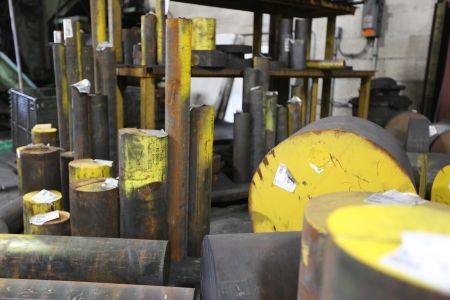 Versa-Bar gray cast iron is built for strength. Built for durability. Built for reliability. Switching to continuous cast Versa-Bar self-lubricating grey iron has cut costs for manufacturers in the fluid power industry across the United States.
Grades of Versa-Bar gray iron: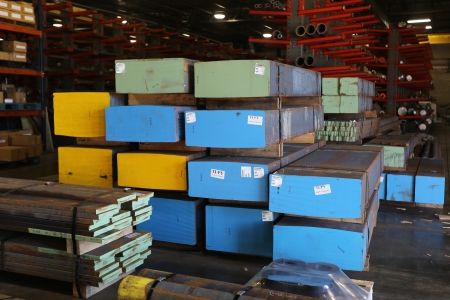 Continuous cast Versa-Bar ductile iron turns the de facto iron for America's water system infrastructure into an even more resilient and wear-resistant metal for applications needing high machinability and corrosion resistance.
Grades of Versa-Bar ductile iron:
Versa-Bar Continuous Cast Iron Stock
American Iron and Alloys has the largest inventory of Versa-Bar continuous cast iron in North America and supplies it in a wide variety of shapes and sizes to fit your exact custom metal component needs. Standard lengths of continuous cast iron is 72 inches, however, we are able to accommodate sizes up to 144 inches in length upon request.
Some shapes and sizes of Versa-Bar include:
Get more information on our standard rounds & bars and what sizes we've got in stock.
Why Choose Versa-Bar Continuous Cast Iron?
It's Simple: Lower Cost, Better Performance
Versa-Bar's unique metallurgical properties make it a superior alternative to traditional sand castings.
Our continuous cast iron features microscopic flakes or spheres of graphite with tiny recesses which promote the retention of oil. Lubricated parts stay oily longer, and the highly dispersed graphite acts as a self lubricant in the case of oil loss. Naturally non-abrasive qualities give Versa-bar tubes, rounds, bars and rods superior wearability, making it the true hydraulic metal.
Versa-Bar continuous cast iron offers you a (1) lower material cost, (2) improved machinability and (3) increased performance. Compared to alternatives such as aluminum, brass, bronze and many grades of alloy and carbon steel, Versa-Bar rates as much more affordable.
FREE CAST IRON QUOTE
Versa-Bar's special qualities make it the highest quality, lowest priced cast iron on the market. We supply you with ample raw stock, custom fabricated components, or can combine both in our versatile cast iron supply program.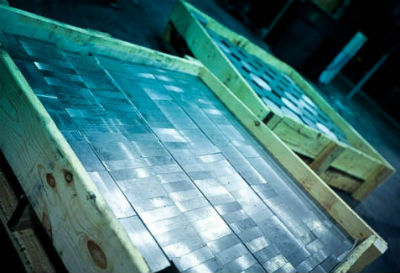 We offer stock continuous cast iron rounds and bars.
More Than A Cast Iron Supplier
In addition to being an industry leading supplier of continuous cast iron Versa-Bar, American Iron & Alloys also provides services like:
Field Test Comparison Chart - Continuous Cast Iron vs. Aluminum, Bronze & Steel
The chart below shows the speeds and feeds for aluminum, bronze and steel as well as the comparable rates for Versa Bar. The rates for aluminum, bronze and steel were those used by the field test operator for normal production requirements on the machine being used. (The machine used was a 7 hp lathe, set up for production of hydraulic cylinder pistons. The cutting tools used for this analysis was a Valenite VC 67 Carbide Insert.)
The operators were asked to reach the optimum sfm (surface feed per minute) on the Versa-Bar and still maintain comparable depth of cut and surface roughness with the other three materials. As you can see, the chart shows that all three grades of Versa-Bar far exceeded the recommendations of conventional machinist handbooks for sfm on cast iron. Again, these tests were with conventional tooling and equipment. The results of the Versa-Bar sfm are very conservative. If you were to run the same test on a CNC type machine or use one of the new high tech inserts, rates comparable to those shown on the NGK chart would be possible.
CAST IRON
ALUMINUM
BRONZE
STEEL
V-2 GREY
(CLASS 40)
V-3 DUCTILE
(65-45-12)
V-4 DUCTILE
(80-55-06)
6061-T6
2024 T-3
SAE 660
C-1045
R.P.M
1100
1500
1500
1100
1500
1500
1100
1100
1500
550
1100
1500
1100
1100
1500
1100
1500
FEED
.011
.013
.008
.009
.013
.013
.011
.009
.013
.006
.009
.013
.009
.009
.011
.009
.013
DEPTH OF CUT
.150
.150
.125
.125
.250
.060
.050
.125
.060
.180
.125
.250
.125
.125
.125
.125
.125
LENGTH OF CUT
4"
4"
3"
4"
4"
4"
4"
4"
4"
4"
4"
4"
4"
3.25"
3.25"
5"
5"
R.M.S
63FS
90FS
63FS
63FS
150FS
63FS
63FS
63FS
63FS
80FS
60FS
125FS
60FS
80FS
80FS
63FS
150FS
WITH COOLANT
YES
NO
YES
YES
NO
NO
NO
YES
NO
NO
YES
YES
YES
YES
YES
YES
YES
MACHINE HORSEPOWER
7HP
7HP
7HP
7HP
7HP
7HP
7HP
7HP
7HP
7HP
7HP
7HP
7HP
7HP
7HP
7HP
7HP
TAPER
.0007
.0015
.0005
.001
.003
.0008
.001
.001
.001
.001
.001
.001
.0005
.0005
.0005
.001
.001
S.F.M
625
825
825
550
775
775
550
575
800
270
575
800
575
950
1200
800
900
Gray and Ductile Iron Differences
Some metallurgists will say the difference between gray and ductile iron is that ductile iron is an "upgraded" version of gray iron. But, the answer is not that simple.
Continuous cast gray iron is recommended for straight wear applications in the hydraulics industry due to its lower tensile strength, higher thermal conductivity and higher damping capacity. Gray iron is an ideal metal for bearings and bushings.
Ductile iron is much better for moving parts, because it is more malleable and more impact resistant than gray iron. Our continuous cast ductile iron is commonly used for pistons and other machinery requiring high tensile strength.
Explaining the Basics of Hydraulic and Pneumatic Systems
Versa-Bar's status as one of the industry's finest metals for the fluid power industries, its role in hydraulic and pneumatic power systems is critical. Reaching peak efficiency in the creation of power limits minimizes costs and maximizes total output.
Versa-Bar continuous cast iron's natural lubrication and ability to dissipate heat make it ideal for these kinds of applications.
Sand Casting vs. Continuous Casting
Sand casting has been one of the most popular and simplest types of casting for centuries. It relies on silica-based materials, typically synthetic or naturally-bonded sand to form a mold. Sand casting is inexpensive and can be used for both ferrous and non-ferrous metals. However, sand casting tends to yield a lower degree of accuracy and a rougher surface finish when compared to continuous casting.
Continuous casting is a refined process for continuous, large volume production. Continuous casting is also known as strand casting, and produces high quality products in a variety of shapes and sizes including square bars, tubes, hexagonal profiles and slabs with varying thickness levels.
American Iron and Alloys uses continuous cast iron to ensure your raw materials and custom components are built to the highest quality.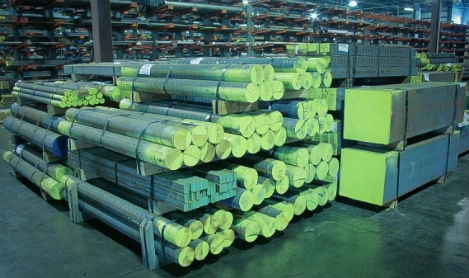 Buy raw continuous cast iron gray and ductile iron rounds or order custom cast components.
A Truly Flexible Continuous Cast Iron Supply Program
American Iron & Alloys offers you the most flexible and customizable purchasing program for your cast iron requirements. Most other distributors and CNC machining firms restrict you to certain quantities or finish styles. YOU decide if you want your metal stock raw, processed or machined. Some firms will only machine parts and not allow you to purchase materials straight from stock.
We pride ourselves on our customer services and unparalleled flexibility to tailor our products and services to your needs. Getting you exactly what you need means less waste and lower prices. For a metal supply program perfectly fitting your needs and saving you money, contact the experienced continuous cast iron suppliers at American Iron & Alloys today.
Contact American Iron & Alloys for continuous cast iron distribution and a free quote on our metal supply programs.