Metal Distribution Company
Continuous Cast Iron and Bronze Supply Programs from AIA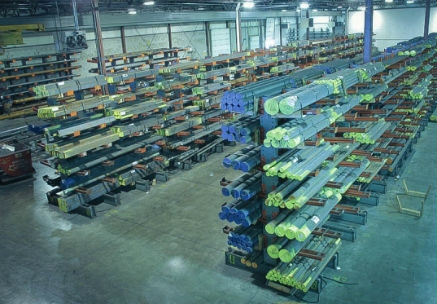 We offer raw and machined continuous cast iron and bronze stock and custom components.
American Iron and Alloys has been providing high quality metals including Versa-Bar continuous cast iron and bronze since 1982. We serve a wide variety of industries from fluid power to bearing manufacturing.
Since the beginning AIA has set out to supply customers with high quality metal products at very competitive prices with a service-focused approach. We earned our place in the market through our unique flexible customer service style.
Versa-Bar continuous cast iron set the standard for the industry on new supply techniques which lets the customer define how they wanted to receive our metal bars, tubes, plates and cut components. This was the new trend for purchasing where suppliers were expected to be resilient and reactive to every changing demand. Lean supply techniques were the new norm and AIA's focus on this paid off.
Wisconsin Based Metal Supplier with East Coast Warehouse and Distribution Center
As part of our commitment to being the best metal stock supplier in the industry, we have two locations for filling nationwide orders. Besides our headquarters in Waukesha, WI, we also ship orders from our warehouse and distribution center on the East Coast. Having two shipping locations means we can fill orders faster, ensuring you never run out of the continuous cast bronze and iron you need. Whether your shop is located in Texas, California, Maine or Florida, American Iron & Alloys has a distribution close by for filling your order.
Today, American Iron and Alloys has taken this unique supply approach and expanded our product line and added more value processing, which includes an extensive CNC machining operation in house. With the introduction and growth of Versa-Bar, AIA became the worldwide leader in continuous cast iron bar, tubing and part/component manufacture. Along the way AIA increased in ability to add savings to clients with bronze, steel, specialty castings and precision machining services. We will continue to grow into other markets with this core focus and a continued willingness to work with each new customer to build a cost effective metal supply program.
Contact American Iron & Alloys today to learn more about our continuous cast iron, bronze bar and tubing, or metal finishing services.