Versa Bar Iron & Bronze Alloy Supplier to New York
American Iron offers a wide range of Versa-Bar continuous cast iron and bronze products to the New York area. We have what you need for large-scale industrial applications and small-scale projects. It's our priority to provide top-of-the-line products to our clients throughout New York State and ensure you have the right material for your unique application.
Other services include:
We provide Versa Bar iron & bronze alloy to companies all over New York State, including:
New York City, Hempstead, Brookhaven, Islip, Oyster Bay, Buffalo, and Rochester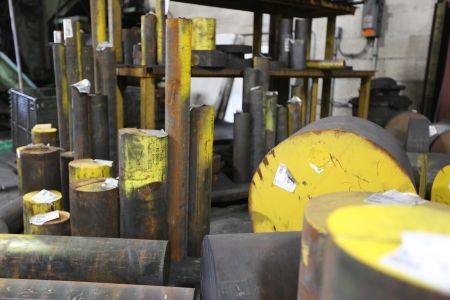 Our iron selection consists of gray iron and ductile iron. The V-2 Class 40 gray iron is ideal for bearings and hydraulic components. For ductile iron, we offer V-3, V-4, and V-5. To learn more about the differences between gray and ductile iron, click here. Our bronze selection consists of CDA 863, CDA 932, CDA 954, and CDA 955.