Cast Iron Rectangular Bar - 100% made in the USA
Cast Iron Suppliers >> Cast Iron Bar Stock >> Cast Iron Rectangular Bar
Choose Versa-Bar cast iron bar for...
Better bulk pricing
Flexible supply packages
Quick nationwide delivery
FREE QUOTE
Rectangular bar stock with continuous cast strength and machinability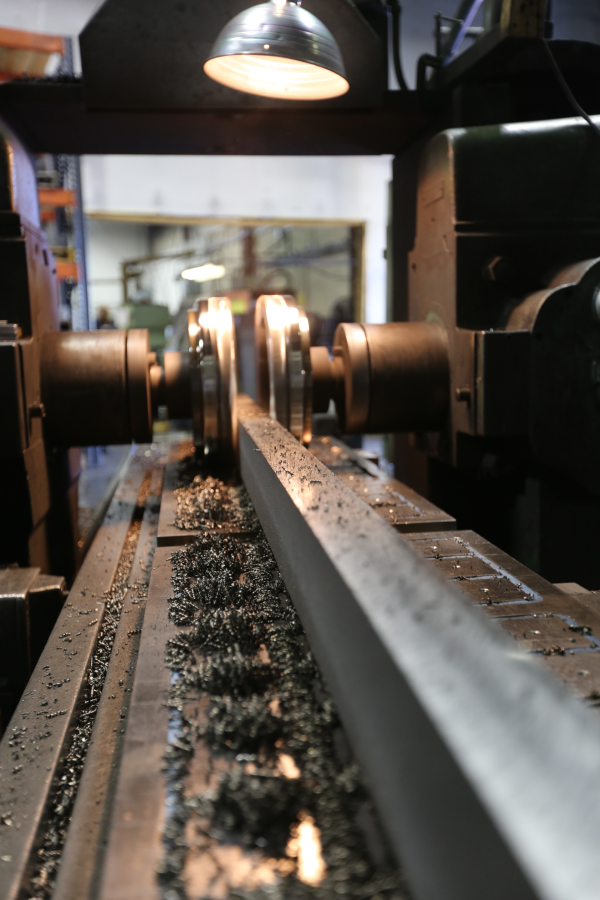 Versa-Bar rectangular bar stock made from continuously cast gray and ductile iron is of a quality that you can't get from competing cast iron bar stock suppliers.
The casting process that we employ creates a raw cast iron product that is more machinable and consistent throughout.
Continuous cast iron rectangular bar stock supplied by American Iron & Alloys is favored by engineers for fluid power applications, bearings, and construction equipment.
Other Types of Cast-Iron Stock We Carry
We carry a full stock of bar types in various grades. Beyond round bar, flat bar and rod stock we also have:
Start with superior stock to create a superior product
You won't find a cast iron stock that can match American Iron & Alloy's rectangular Versa-Bar in terms of metallurgical composition and durability. By starting your project with our cast iron rectangular bar stock you're ensuring that your finished product is built solid from beginning to end.
On Site, Custom Casting and CNC Machining
Our in house casting and CNC shop can create custom parts including: