Cast Iron Piston Rings
Specialty Castings & Custom Shapes >>>>> Piston Rings
Choose Versa-Bar if you seek...
Decreased material costs
Improved machinability
Superior performance & durability
FREE QUOTE
Versa Bar Continuous Cast Iron Is the Ideal Metal for Piston Rings
Cast iron's low-friction and wear-resistant properties make it the preferred metal for piston rings, particularly for high-temperature and high-speed engines. Not all cast iron is created equally, however.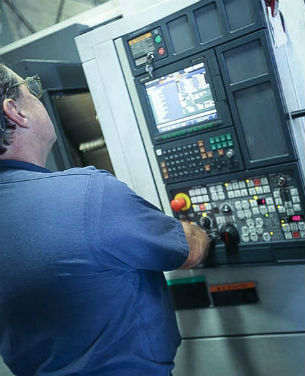 Besides providing Versa Bar cast iron in raw form, American Iron & Alloys can also produce precision-made piston rings in our in-house casting and machining shop. Whatever you need, in whatever quantities you need, we can produce them more cost effectively than if you were to purchase Versa Bar and have it shipped elsewhere for production of your parts.
We Stock Versa-Bar Continuous Cast Iron in All Grades
American Iron & Alloys is the worldwide leader in Versa Bar continuous cast iron tubing, bars and components, so you can count on us having what you need, when you need it. As a pioneer in the lean supply approach, we are able to respond quickly to changing needs, and our in-house finishing capabilities are second to none.
Cast Iron Grades Available through American Iron and Alloys
You can reach us online to request a quote, or contact us by phone at 800-544-4800.
Let Us Provide You a Quote on Piston Rings
With our in-house specialty castings and precision in-house CNC machining, American Iron & Alloys can produce custom-made piston rings for a wide range of applications, as well as cylinder blocks and any other engine parts you may require. A drawing with your specifications is all we need to get started on a prototype. Let us know what you need and we'll start the process by getting you a quote.
About American Iron and Alloys: Based in Waukesha, Wisconsin, American Iron & Alloys has been providing quality Versa-Bar continuous cast iron and other metal products since 1982. We also have a warehouse and distribution center on the east coast to enable faster delivery to customers east of Wisconsin.