Cold Saw Machinery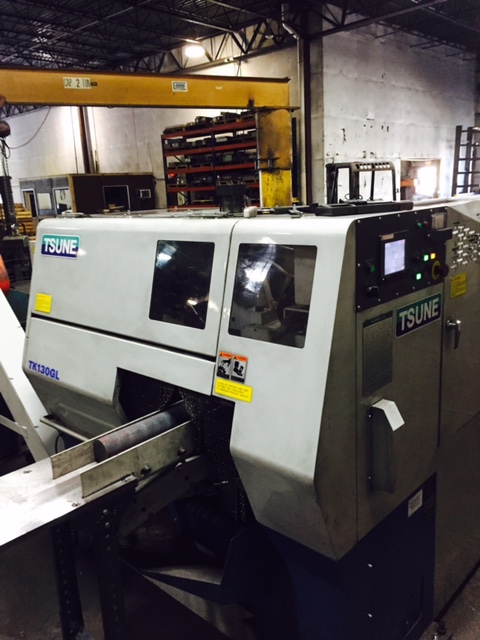 Continuous Cast Iron Production Streamlined by New Cold Saw
Our Tsune cold saw adds a new dimension to our production line, bringing you a higher quality product in less time. The saw cuts sawing time down to a fraction of what it takes with a traditional band saw.
Tolerances are extremely low, greatly improving on former machinery's capabilities. The Tsune saw tolerances are within a few thousandths of an inch and can produce a near milled cut surface.
American Iron & Alloys supplies the US with continuous cast iron and our value added services bring you the best product on the market. We make pre-milled or finished continuous cast bronze and iron to fit your needs. Get the highest quality pistons, bearings or rings from the best customized components metal supplier in the Wisconsin area.
Fast Feed Rates and Cut Times Mean a Lower Price
No other metal components manufacturer in the industry can produce cut-to-order continuous cast iron as efficiently and quickly as American Iron & Alloys. Whether you order in high, medium or low volume, we offer the best pricing available.
We are constantly improving our processes. Our Tsune cold saw is the most recent addition to our collection of high tech machinery. Combined with the experience of our knowledgeable CNC machinists, we are on the cutting edge of steel alternative technology.
By always looking forward and investing in the very best CNC equipment, American Iron & Alloys continues to offer the lowest price for the highest quality steel alternative on the market.