Custom Bronze Components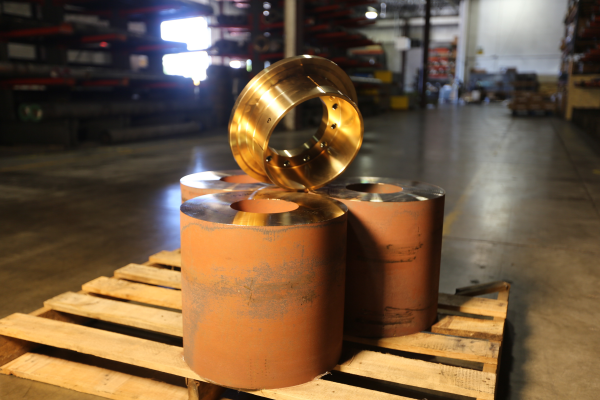 Lower Costs, Better Products
You'll save thousands when you fully outsource materials distribution and custom component production to American Iron & Alloys. We handle your project from start to finish, using the finest continuous cast bronze and alloys to produce custom specialty bronze parts with superior performance and longevity.
Machining Custom Bronze Parts Built to Your Exact Specs
Bronze sleeve bushings
Flanged bronze bushings
Custom bronze rings
Finished bronze castings
Bronze fittings
Send Us Your Drawings. We'll Handle the Rest.
We offer raw bronze stock distribution and full service CNC machining, including turning, boring, milling and plate cutting. Just tell us what you're after and we'll get it done. We've got a huge stock of raw bronze, including:
Bronze Stock Options
Contact American Iron & Alloys today for a free quote for custom cast bronze components for fluid power and hydraulics applications.