Bronze tube and pipe stock material supplier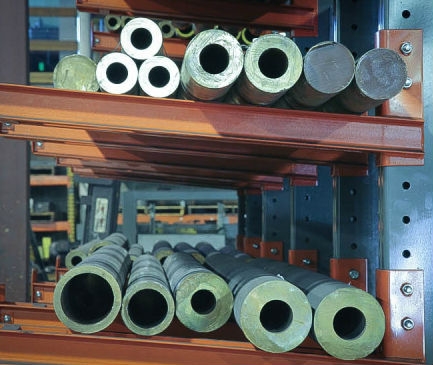 Raw bronze stock bars, pipes, and tubing
American Iron is an excellent resource for ordering raw bronze materials, such as rounds, bronze tubes and pipes, bronze bars, and more. Our large distribution network allows us to ship large quantities of bronze alloys worldwide. We keep a wide variety of grades of bronze stocked in our warehouse, ensuring the quickest and most affordable shipments. Some of our most popular available grades of bronze are:
If you have your own CNC shop or have an existing partnership with a provider of CNC services, we ship you the raw bronze stock necessary to get the job done. However, if you want to save money, we do the CNC work and create custom bronze components.
Value-added bronze CNC machining services
The real value of working with American Iron is utilizing the breadth of our services, including the CNC machining of custom bronze components for the fluid power, transportation, and construction industries. Choose from a wide variety of grades of bronze to find the right solution for you. Our state-of-the-art CNC shop contains high-tech machinery such as lathes and precision saws to create fine-tuned, perfectly built custom bronze components, such as sleeve bearings, bushings, pistons, thrust washers, and more.
Look to American Iron for the following value-added services:
No matter your unique requirements, our expert CNC machinists are here to meet them. Trust American Iron to manufacture and deliver bronze stock and heavy-duty components for the best bronze supply program.
Contact American Iron for custom-finished bronze components and precision CNC machining.