American Iron & Alloys Provides Lean Manufacturing Solutions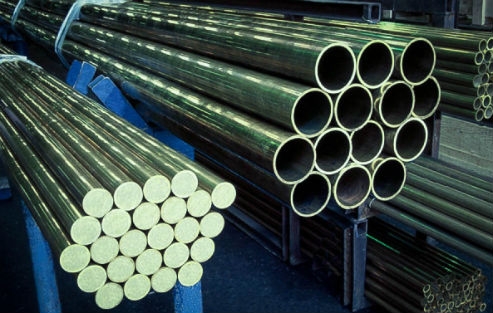 Raw bronze stock round supplier
American Iron is an excellent resource for ordering raw bronze materials, such as rounds, pipes, bars, and tubes. Our large distribution network allows us to ship large quantities of bronze alloys worldwide. Many different grades of bronze are always on hand in our ample stock houses, providing for fast and affordable shipping. Our most popular available grades of bronze are:
If you run your own CNC shop or have access to a provider of CNC services, we can ship you the raw bronze stock you need. And, for added value, we can do the CNC machining work ourselves, saving you time and money.
Value-added bronze CNC machining services
The true value of American Iron is added when our clients employ the full scope of our services, which consists of not just the raw material but also the CNC machining of custom bronze components. We work with the fluid power, transportation, and construction industries, and you can choose from several grades of bronze to find the right grade.
We use lathes, precision saws, and other state-of-the-art equipment in our cutting-edge CNC shop to create fine-tuned, perfectly honed custom bronze components, such as thrust washers, bushings, pistons, and sleeve bearings, to name a few.
Contact American Iron for these top-of-the-line value-added services:
Regardless of the specifications, our expert CNC machinists can do the job. You can always trust American Iron to supply high-quality bronze rods, tubing, and heavy-duty, perfectly crafted components for the best bronze supply program you'll find.
Contact American Iron for custom-finished bronze components and precision CNC machining.