Precision Machined Iron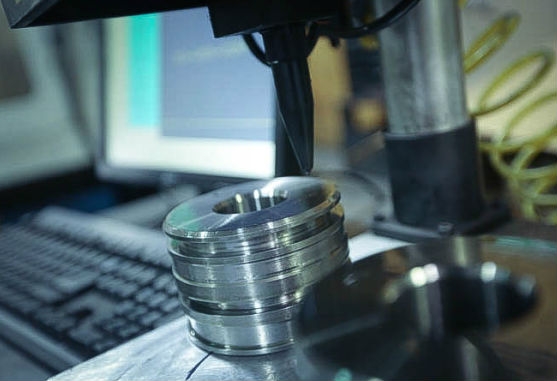 Continuous Cast Iron and Precise CNC Machines Deliver Great Results
Continuous cast iron offers many advantages over sand cast iron and other metals, like steel and aluminum. Its fine grained microstructure actually performs like a built-in chip breaker and is significantly more uniform than what is achieved with many other metal casting methods. This has two huge benefits for machinists:
Tools do not wear as quickly
There are fewer discontinuities and defects like porosity and centerline shrinkage
Combine the innate benefits of continuous cast iron with a skilled machinist and you have a recipe for high quality finished pistons, bearings, rings and other parts. The machinists in American Iron & Alloys' CNC Machining Division know how to get the most out of Versa Bar.
High machining speeds and previously unheard-of feed rates are possible with Versa Bar. We will save you time and money by milling Versa Bar at speeds machinists unfamiliar with continuous cast iron don't know are possible. Our machinists will quickly get your piece roughed out and then use industry leading precision CNC machines to produce finished components.
You trust American Iron & Alloys cast iron suppliers for the raw continuous cast iron you need. Now, let us put our expertise to use turning a rod of Versa Bar gray or ductile iron into a precisely machined component.
Contact American Iron & Alloys for time saving continuous cast iron finish milling services.