Machined Cast Iron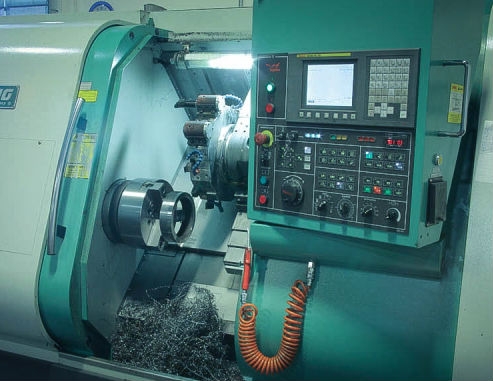 Continuous cast iron distributor machines pieces to customer specification
Not only does American Iron provide industry-leading Versa-Bar to businesses nationwide, but we also offer a full range of machining options. Whether you need bar, round, or square turned, bored or milled, we can handle your custom machining request.
Our experts can have your continuous cast iron machined before it's shipped out.
The American Iron machinists have years of experience working with continuous cast iron. This lets them operate their CNC machines, lathes, and other metal-cutting tools at optimal speeds for quick, precise work. You'll save time and money by receiving a continuous cast iron part ready for finishing.
Our wide selection of machines produces custom parts
Sometimes, all you need is a 72" long bar of continuous cast iron. Other times, though, you might require a custom, heavily milled or turned part. Thanks to the wide variety of machines at our disposal, American Iron can produce custom parts quickly and cost-effectively.
Our high-speed cold-cutting circular saw cuts even large-diameter pieces quickly.
Once we have the right size Versa-Bar, our CNC machining centers, lathes, manual turret, and chucker lathers, let us produce the custom part you need. American Iron will fill your order if you want thousands of bearings or one specific piece. You already trust us for Versa-Bar; now, let us save you time and money by machining your continuous cast iron.
Contact cast iron machining specialists at American Iron for a quote on your custom Versa-Bar part.