Machined Bronze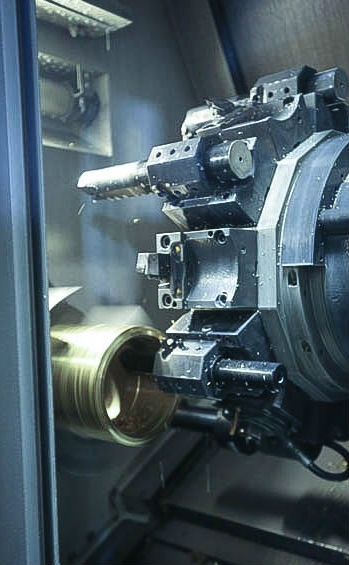 Distributor of Continuous Cast Bronze also Offers Custom Machining
American Iron and Alloys distributes continuous cast bronze throughout the United States. Our high quality bronze products are available in four common grades: CDA 863, CDA 932, CDA 954 and CDA 955.
Often sold as full bars and tubes, our continuous cast bronze can also be machined before shipment.
No matter what custom shape or part you need machined, American Iron and Alloys can make it. Washers, bearings, liners, pistons and other bronze components can be made quickly and cost effectively by our expert machinists.
Regardless of whether you need one part made of Nickel Aluminum Bronze or hundreds of 660 Bearing Bronze pieces every month, you can count on American Iron and Alloys to get you exactly what you need at a price you can afford.
High Quality, Low Cost Bronze for Many Uses
Continuous casting is a superior way to produce bronze. Compared to normal, sand casting methods, continuous casting produces a better finished product for a lower cost. Process automation, a standardized production method and fewer casting problems make continuous cast bronze cheaper to produce than sand casting materials.
Uniform cooling and minimal slag produce better bronze.
With continuous cast bronze, the liquid metal is drained from the bottom of the ladle, ensuring almost no slag enters the mold. As it is cast, the liquid metal is allowed to solidify uniformly, cutting down on imperfections and providing a very durable finished product.
This means every custom machined part you order from American Iron and Alloys will cost less and perform better than a sand cast alternative. Let American Iron and Alloys fill your custom bronze part orders for high quality components at an unbeatable price.