AI&A is A Nationwide Bronze Stock Distributor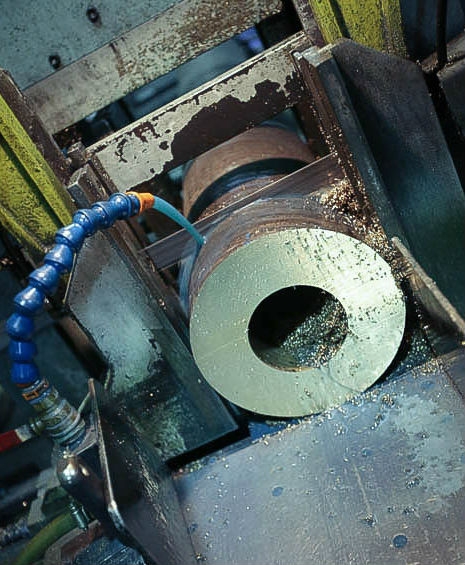 Custom metal fabricators perform value-Added Bronze Finishing Services
At American Iron, we can do more than distribute stock supply of high-quality bronze tubing and bronze bars. Our bronze suppliers utilize high-tech machinery in our state-of-the-art CNC machine shop to bore, mill, turn and cut bronze into custom metal components built exactly to your specifications. Bronze component machinists at American Iron can manufacture small components such as gears, hydraulic pistons, spindles, or retainers.
American Iron provides products and services you won't find anywhere else. Our competitors sell in specific quantities and won't allow you to finish the metal yourself. You tell us how you want your product. You can customize how you buy your metal: raw, processed, or machined.
Whether you only have a term or drawing and need help determining what you need, or you know exactly what you want and seek more information about our bronze finishing services or continuous casting process, metal casting experts at American Iron are there for you to address any of your questions or concerns.
Bronze casting process produces custom components at a low cost
American Iron is your partner in your continuous cast iron and bronze tubing needs. Our metal fabricators have cost-cutting processes in place to bring you finished bronze components at the lowest prices in the industry.
We have several grades of bronze to meet your needs: CDA 954 (Aluminum Bronze), CDA 955 (Nickel Aluminum Bronze), CDA 932 (660 Bearing Bronze), and CDA 863 (Magnesium Bronze). You can purchase these grades of bronze raw, processed, or have us machine custom-cast components. Our bronze machining services include cut to length, production and short runs, boring and rough turning, among others.
Custom metal component manufacturers at American Iron deliver just the bronze finishing services you desire. We work with you from start to finish to ensure you get the materials you need for the lowest price. Guaranteed.
Contact American Iron for affordable finishing services and bronze metal components today.