Bulk Bronze Supplier With Value-Added Services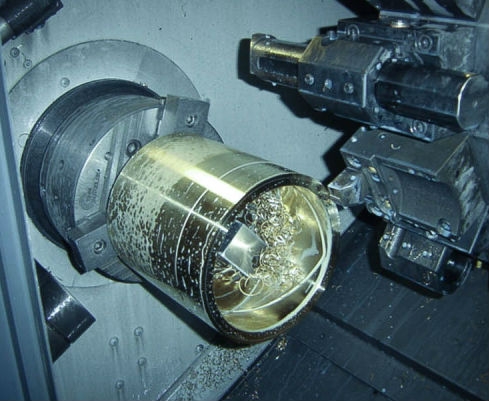 Precision CNC machinists produce custom bronze components
American Iron is your one-stop shop supplier for bronze stock, as well as custom CNC machined components. Most companies have a narrow specialty; they focus on one of two areas. They are either distributors of raw bronze or producers of custom parts. By contrast, American Iron is the company that does it all.
Because of this, we can provide the best value in the industry. We keep a huge stock of our own raw materials, and we use our state-of-the-art CNC machinery to manufacture bronze components that are perfectly honed to your design specifications.
We supply a tremendous variety of bronze grades, including many of the most popular grades of bronze for the fluid power, transportation, or marine industries:
From liners and bushings to sleeve bearings and more
The CNC machining specialists at American Iron can produce a wide variety of different bronze components for a wide variety of different industries. We can produce:
Liners
Wear plates and tubes
Flange bearings
...and much, much more. We machine parts built to your exact specifications. Our wide distribution network and large inventory of raw bronze stock mean we can offer the lowest prices. Our high-tech CNC machines can make exact, precise cuts to ensure your parts are perfectly machined with minimum waste.
Regardless of your specific need, American Iron can handle the job. Whether you're looking for a bulk shipment of material for your own CNC shop or custom finish machined bronze components, we have the experience and the means to do it best—for the lowest price.