Precision Bronze Castings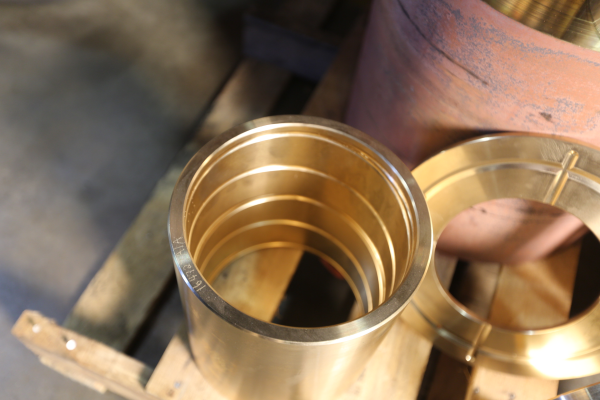 Buy Bronze Bearings from a Custom Casting Company
The best precision bronze castings in the US are only offered at American Iron & Alloys, LLC. Customers who order their custom bronze metal fabrication products from our company are confident in our ability to deliver speedily and consistently time after time. Whether you're looking for bronze tubing or bronze bars, we have the selection necessary for keeping up with your clients' demands. Interested in pricing? Contact us today for more information!
Built on transparency and reliability, our company is the number one source for bronze casting services in the country. We offer a wide range of options, ranging from casting bronze bearings to custom cut cast iron services. With years of experience behind us, we know how to handle every order with the professional focus they need to be completed right the first time.
The Best Bronze Casting Services in the US
Although you're looking for bronze fabrication, American Iron & Alloys, LLC offers a number of other services for your convenience. If you haven't already, do consider our custom gray iron casting process before placing your order for pulleys, bearings, and plungers! Don't limit yourself to one option. We offer a number of metal casting choices, including:
The iron and bronze casting industry is one of the most competitive out there, but thanks to our success through the years, we've been able to hold our place as the number one supplier of bronze castings. Aside from our metal fabrication services, our customer service has been a large part of our continued business. If you have any questions regarding our precision bronze castings, don't hestitate to call us today! We're standing by, waiting with the information you need to make a final decision on your orders.
Always in Stock: Our Continuous Cast Ductile Iron Bar
American Iron & Alloys has also dedicated a lot of our time to perfecting our iron bars casting. When in search of bronze fabrication, consider our gray iron casting options as well to expand your options! Interested in what you have to choose from? Our casting company offers continuous cast ductile iron, such as: