Lean Manufacturing Processes from America's Top Versa-Bar Supplier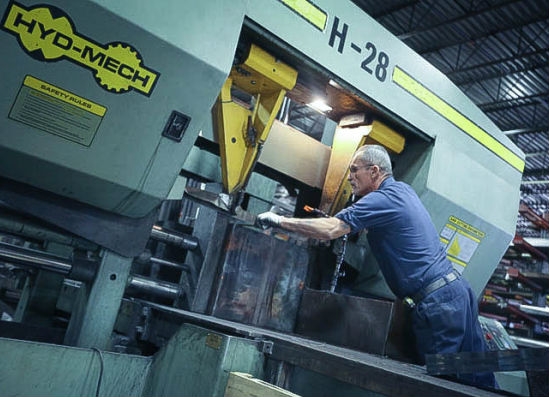 Custom Finished Components Made from Continuous Cast Iron and Bronze
The expert metal finishers at American Iron & Alloys utilize high-tech equipment and tools to produce high quality, finished parts. Deburring, surface grinding edge rounding and other finishing techniques are used to craft high quality products fitting your specifications.
Whether a flat surface or intricate 3D component, our metal finishers produce market-ready parts quickly and cost-effectively.
American Iron & Alloys, headquartered in Wisconsin with an additional East Coast distribution center, has been providing finished continuous cast iron and bronze components since 1982. With our quick turn around and reliable customer service, businesses in the fluid power, shipbuilding and engine manufacturing industries have relied on Versa Bar for their custom components.
Save time and money by choosing Versa Bar and the highly qualified metal finishing staff at American Iron & Alloys. You will get custom, finished, continuous cast iron parts of the highest quality at an affordable price.
Why Switch to Continuous Cast Iron?
The unique make-up of Versa Bar makes it an attractive alternative to traditional metals like aluminum, bronze, steel and brass. The graphite's microstructure helps to retain oil and keep your parts lubricated for longer. It also functions as a built-in chip breaker, allowing it to be milled and finished much faster than other metals.
Versa Bar is even partially self-lubricating, limiting the change of tool damage should there be oil loss.
New tooling and coolant technologies make it possible for Versa Bar to machine at rates equal to or better than many metals commonly in use today. Versa Bar's unique metallurgic make-up remains very strong. The V-4 grade features a tensile strength of 80,000 psi. This grade can be heat treated to reach 100,000 psi.
Select Versa Bar and you will get a better product providing lower finishing costs. Spend less and get more by letting American Iron & Alloys machine and finish your custom components from continuous cast iron.