Gray and Ductile Iron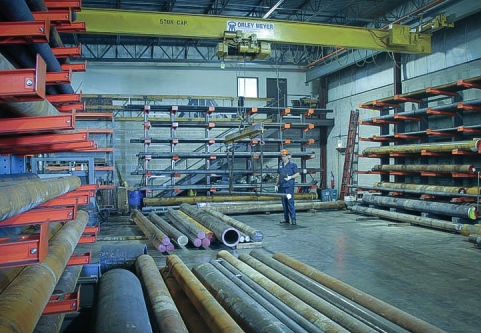 Versa Bar Continuous Cast Iron Bar Benefits
Commonly used as a steel alternative, Versa Bar offers a host of benefits over sand cast iron, many grades of steel and even aluminum. The superior metallurgy of continuous cast iron provides machinists with a cheaper, more easily machined and better performing material for many applications.
The superior machinability of Versa Bar is caused by its unmatched uniformity and soundness.
Working with concast iron bar stock, you'll find you can use higher turning speeds compared to other metals. This better machinability makes the total pound-for-pound cost of Versa Bar far lower than other materials, once you factor in the total time and expense on machining. Once you have your component ready for use, you will be pleased at how well continuous cast iron holds oil, offering long-lasting lubrication.
Ductile and Gray Iron Continuous Cast Iron Bars for Sale
American Iron & Alloys keeps a large inventory of Versa Bar in both gray and ductile iron. Gray iron is often used for bearings and bushings, although other applications exist. Ductile iron has a higher wear resistance than gray iron, making it preferred for moving parts and metal-to-metal situations. We carry the following grades of gray and ductile iron:
If you are not sure whether your application calls for gray or ductile continuous cast iron, the experts at American Iron & Alloys are always available to help you choose the right metal stock.