Precision Machined Metal Parts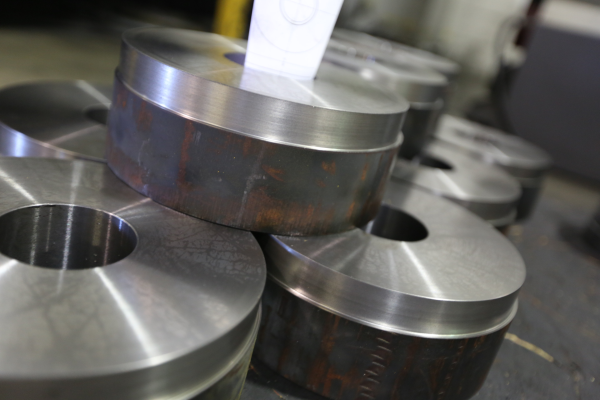 Precision Machined Metal Products, Parts, & Components
Precision machined metal parts must be cut to the finest measurements. At American Iron & Alloys, you get the precision you rely on to keep your machines and products functioning properly when in use.
Accuracy is attainable when you place your orders with our metal distribution company, but before you do, it's important you know how we work, what our capabilities are, and what options you have when it comes to choosing the right cast iron grade for your parts, products, and components.
How American Iron & Alloys Manufactures Precise Metal Products
When call in to place your order with our company, how exactly does it process from the point of call? At American Iron & Alloys, we take your order and send it directly to the foundries we'll be manufacturing your precision machined metal products at. Part of your order will be deciding on which of our services you'd prefer. Our precision machining services include:
Once your order has arrived to the foundry and your manufacturing process has been selected, we get to work on your parts and products. Starting off with raw materials, we begin applying the custom cuts to form your components and then prepare them for our finishing services. Once we've applied the finish, your products are complete.
Harnessing Precision Machining Technology to Create…
American Iron & Alloys not only has the assembly required for creating specialty casting & custom shapes, but the support staff, engineers, and machine operators needed for high quality, reliable manufacturing. Our metal distribution company used precision machining technology to create a number of metal components for a wide range of industries, such as:
Aerospace
Agriculture
Automotive
Construction
Defense
Electrical
Mining
Power generation
Finding the Right Cast Iron Grade: Ask American Iron & Alloys
When you need precision machine metal products, you need an initial raw material to cut them from. American Iron & Alloys saves you time on research with the selection we have available for you to browse. Our Versa-Bar casting iron material is a durable and popular option. When you place your order, choose one of the following Versa-Bar cast iron choices we offer:
Contact American Iron & Alloys for the precision machined parts, products, & components for you.