High Tech Machinery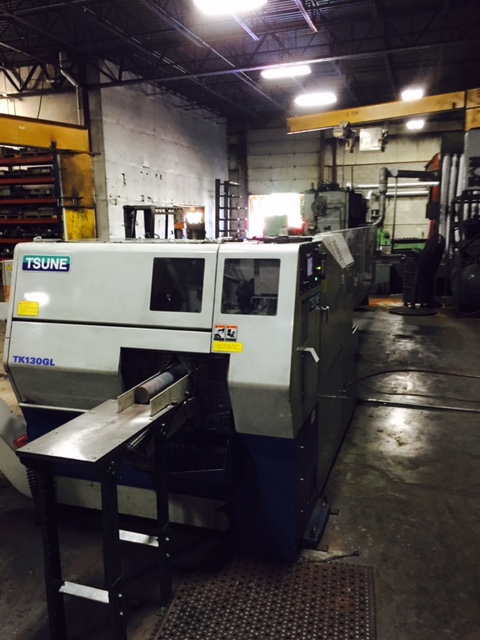 Metal Supplier Produces Continuous Cast Iron with Top of the Line Equipment
There is a reason the CNC machinists at American Iron & Alloys consistently produce the best components made from quality continuous cast bronze and iron. We never settle on standard processes or settle for what works cheaply. Seeking only the best, we invest in our production equipment and constantly streamline our CNC processes to bring you the highest quality product at the lowest price.
Our Tsune cold saw greatly reduces production time and produces smooth cuts rivaling a milled cut surface. Tolerances are within a few thousandths of an inch, making clean cuts to perfect your custom ordered pistons, gears, rings or other metal components.
The high cutting speeds of our new precision saw let us produce more, better bars of continuous cast iron and bronze faster and for less than ever before. Combined with our lathes, other metal saws and CNC machines, we finish your custom metal components and get them shipped to you faster than anyone else.
Precision Machining of Continuous Cast Metals Combines High Quality with Low Prices
Continuous cast bronze and iron produced by American Iron & Alloys has many features distinguishing it from other metals:
Fine grained microstructure makes it more uniform than other casting styles
Tools wear much slower
Fewer discontinuities and defects like porosity and centerline shrinkage
All of this is possible because we invest in the highest quality equipment. We can only get you the best product on the market at the lowest price by investing in state-of-the-art machinery like our Tsune cold saw.
American Iron & Alloys offers the greatest prices for high production as well as small to medium run jobs. Whether you need one bronze bearing or thousands of continuous cast iron bars, American Iron & Alloys will fill your order. No other metals supplier provides you with better custom metal components at a competitive price. Check out our value added services and bar pricing today!