Finished Cast Iron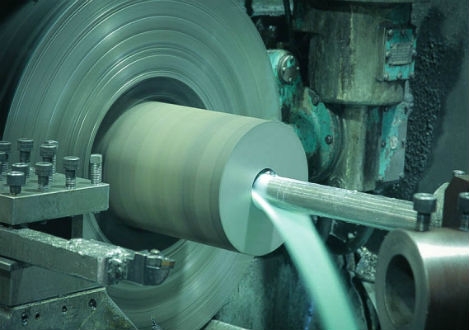 Finished Cast Iron Services Include Drilling, Rough Turning and Machining
CNC machining professionals at American Iron & Alloys have over 30 years of experience performing all sorts of advanced engineering techniques to form custom continuous cast iron components.
We utilize new tooling and coolant technologies to machine at rates equal to or surpassing aluminum, steel or bronze. The metallurgical make-up of Versa-Bar alone achieves greater machining rates. Well dispersed graphite present in our continuous cast iron provides us with several cost-saving benefits, allowing us to produce custom metal components at a fraction of the regular cost.
Cast Iron Stock Options
Versa-Bar can achieve 30% higher turning speeds, increasing tool life and decreasing manpower expense. Tiny recesses in microscopic flakes of granite present in Versa-Bar continuous cast iron promote lubrication retention, meaning the parts last longer because they remain lubricated longer than regular steel or aluminum.
Better Machine Rates Means Quicker Production and Lower Prices
Continuous cast iron from American Iron & Alloys expedites the process of turning and milling, drilling and saw cutting due to its favorable physical characteristics. Versa-Bar's consistent uniformity and soundness might seem foreign to someone working with sand cast iron. Continuous cast iron is a major improvement.
Versa-Bar continuous cast iron is an excellent alternative to steel or aluminum. Machining a Versa-Bar hydraulic cylinder was 45% less expensive than producing a piston using the cheapests grade of aluminum.
When you invest in custom continuous cast iron machined components from American Iron & Alloys, you take a huge step toward increasing machine and tool life. You save money and receive high-quality custom components that will last you longer than any other you will find in the industry.
Contact American Iron & Alloys today for more information on our value-added continuous cast iron and bronze services.