Custom Cast Metal Component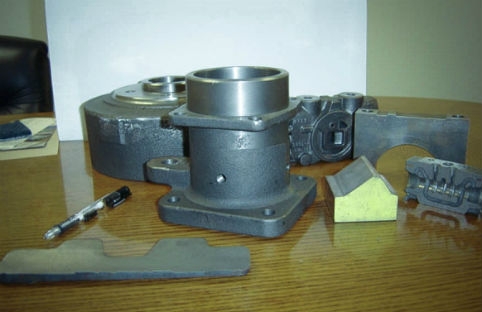 Custom Metal Components Made from Continuous Cast Iron and Bronze
No matter your unique specifications, the metal component fabricators from American Iron & Alloys create custom metal components using high quality, durable and affordable continuous cast iron and bronze.
Our continuous cast iron suppliers can provide you bulk supply of stock metals, or perform a variety of value-added services and create custom metal components based on your exact design. We use continuous cast iron to make several different specialty castings and custom parts, including:
Pistons, glands and manifolds
Dies, rollers, spacers
Patterns, moulds, pins
Gears, bushings, pulleys
Whatever you need built, we can build it. We are your one-stop shop for all continuous cast iron, whether it's iron stock or custom cast machined parts.
Cast Iron Stock Options
Iron Bar Suppliers Provide Custom Value-Added Fabrication Services
American Iron & Alloys makes unique custom metal components using several value-added processes to make a huge variety of different metal parts. Our metal fabricators use the following precision machining services to create custom cast metal components:
Turning and milling
Drilling
Saw cutting
Surface grinding
Versatility is the first word in Versa Bar. Our continuous cast iron, featuring highly durable and naturally lubricative properties, is the perfect hydraulic metal. Utilize the heavy duty yet affordable Versa Bar and get custom cast metal components that last long and remain strong even with a heavy workload.