Continuous cast iron rod supplier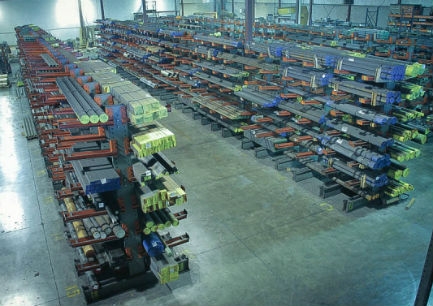 Better machinability and fewer defects with continuous cast iron
Continuous cast iron is a vastly superior product to other casting methods. Available as gray and ductile iron, Versa-Bar offers machinists the following advantages:
Better Machinability: Continuous cast iron has a fine-grain microstructure. This gives it a uniformity impossible to achieve with sand casting. With almost no inclusions, holes, or sand embedded in the iron, your tools will work better and wear less when machining continuous cast iron.
Lower Required Tool Horsepower: The graphite in continuous cast iron is very well dispersed. This dispersal acts as a "built-in" chip breaker, letting machinists operate tools at a lower horsepower.
Higher Feed Speeds: Increased turning speeds let you work more metal in less time. Feed speeds of 1,500sfm are not unknown with continuous cast iron. Some shops report they can work at up to 3,000sfm using the right tools.
The bottom line is continuous cast iron lets you work machine more pieces in less time and with less waste than sand cast iron. American Iron supplies Class 40 gray, 65-45-12 ductile, and 80-55-06 ductile continuous cast iron for fast shipping nationwide.
Cast iron stock options
High-speed saw saves time and money
American Iron is the metal stock dealer for you if you need many continuous cast iron rods cut to your specific dimensions. We have a high-speed metal cutting saw, perfect for filling large orders quickly and accurately. There's no reason for your shop to waste time cutting bars to your specs when our circular saw can cut through a 100mm diameter iron round in 16.17 seconds.
Even extra thick, 5.1" diameter metal can be cut with our saw.
Order from American Iron, and you can count on great prices on continuous cast iron. Let us cut your pieces to your specification, and you'll save even more by eliminating costly and time-consuming work for your machinists.
Contact American Iron, the continuous cast iron rods dealer, for the gray or ductile iron your machine shop needs.