Precision Technology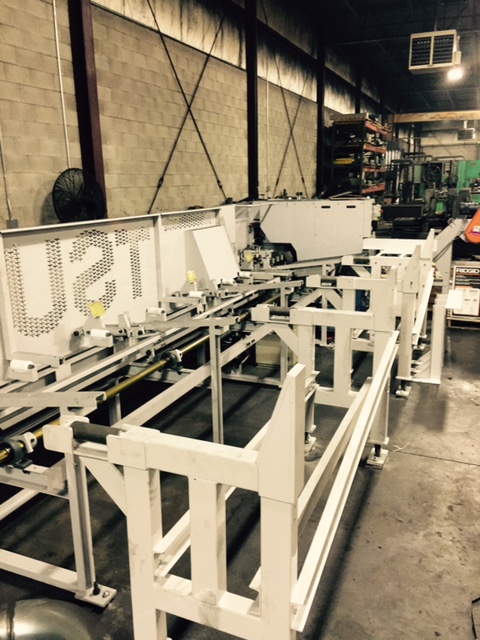 High Quality Continuous Cast Iron Produced by High Tech Machinery
American Iron & Alloys has provided our customers with the highest quality continuous cast iron and bronze products on the market for over 30 years. No other product is better for your needs.
Why are our continuous cast bronze and iron parts best for your custom components?
Structure is more uniform than other casting methods
Lubricants last much longer
Tools wear slower
Less porosity and centerline shrinkage
For all of these reasons, customers continue to come back to American Iron & Alloys for long-lasting, durable custom metal cast parts.
We continue to produce high quality parts at a high volume because we are willing to invest in the best tools for the job. Our Tsune cold saw significantly reduces production time over a traditional band saw, featuring low tolerances within a few thousandths of an inch. Precision cuts with the cold saw produce a near milled cut surface.
American Iron & Alloys stays ahead of the curve, utilizing the best precision machinery to keep you stocked with high quality products at the lowest price.
Custom Metal Components Supplier Offers Best Prices for Continuous Cast Bronze and Iron
Because we strive to streamline our manufacturing processes by investing in new machinery, we continue to offer the lowest prices on the market for metal components made from continuous cast iron. Our expert CNC machinists are always armed with the best tools for the job.
American Iron & Alloys offers the very lowest prices for high, medium and low volume orders, making us the one-stop-shop for all of your continuous cast bronze and iron requirements. Our value added services and low bar pricing make us the best metals distributor for you.
Contact the custom metal components experts at American Iron & Alloys for your versa bar needs.