Precision Machining Equipment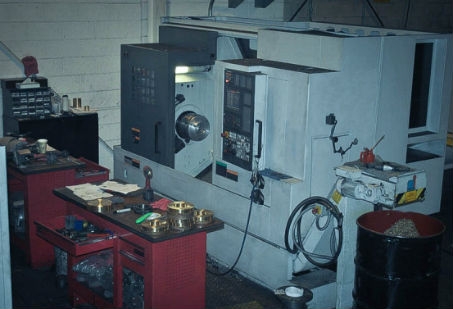 Lathes, Machining Centers and Cut Off Saws Operated by Expert Machinists Add Value to Metal Stock
Whether you need continuous cast iron or bronze, chances are you need it machined into a finished part. Fortunately, American Iron & Alloys has a wide range of machining equipment capable of roughing or finishing your part.
Save time and money by ordering pre-milled or finished continuous cast bronze and iron.
We can turn, bore, cut, grind and pre-mill iron and bronze as much or as little as you need. The bottom line is you will save production time by having our machinists prepare the part before shipping it to you. Our Midwest distribution center has dozens of machines and the dedicated, experienced machinists to produce any part you need.
From Rough Cuts to Precision Finishes
Because of our wide variety of milling machines, American Iron & Alloys is able to provide different amounts of value-added machining. We can rough turn a rod for your in-house machinists to finish later or use our precision CNC machines to provide tight tolerances on totally finished pieces.
Either way, you can count on attentive service and a quick turnaround time.
American Iron & Alloys is more than just your Versa Bar continuous cast iron and bronze distributor. We're also a full service machine shop capable of handling orders for individual pieces or hundreds of precision finished parts.