American Iron & Alloys: Nationwide Cast Iron Distributor & Lean Manufacturing Supply Shop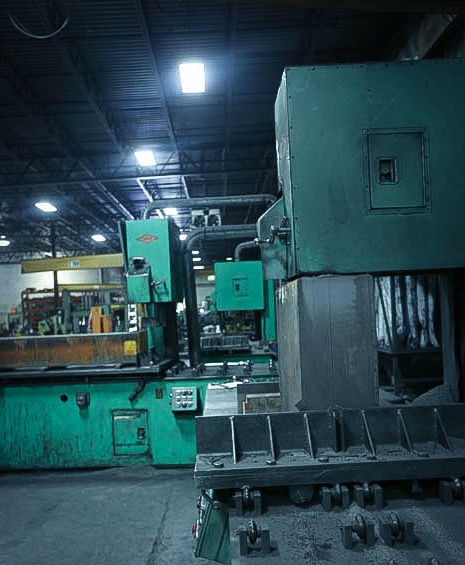 CNC Machinery Produces Custom Metal Components
Machinists at American Iron & Alloys are the nationwide leaders in producing continuous cast iron and bronze custom metal components. We have the finest CNC machinery at our disposable to quickly produce the highest quality Versa-Bar at the lowest price. Our machines debur, grind and finish high quality, durable parts to fit your specifications.
Continuous cast iron is an excellent alternative to steel and a clear upgrade over sand castings. Sand casting is popular and inexpensive, but it relies on silica-based materials, and usually yields lower accuracy and a rough surface finish compared to continuous casting.
By using only the best, most cost-efficient raw materials to develop your custom metal parts, you get long-lasting equipment at the lowest price.
Metal Finishing Experts Provide Value Added Services at a Low Cost
Continuous cast iron and bronze fabricators provide you with custom metal components of all kinds to meet your exact specifications. Our metal finishing experts perform the following value-added services: boring, turning, machining and finishing, among many others.
Since 1982, American Iron & Alloys in Waukesha, Wisconsin has been providing finished custom continuous cast iron components to buyers all around the world. We serve every industry on the market for value-added continuous cast iron and bronze services. With the growth of Versa-Bar, we have become the worldwide leader for continuous cast iron services, including tubing and component manufacture.
Metal finishing experts at AIAA carry vast quanties of continuous cast iron and bronze. You can buy stock straight from us or have us produce custom metal components for you in our state-of-the-art CNC machining facility.