CNC Machining Technician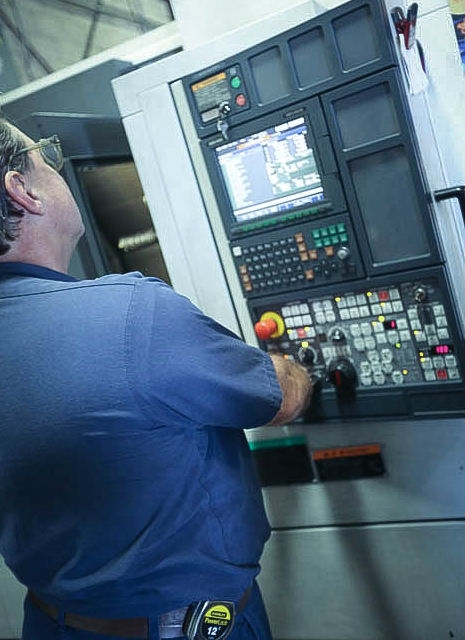 Versa Bar Increases Throughput and Lowers Production Costs
The improved machinability of Versa Bar makes it a cost-saving, throughput-increasing carbon steel alternative. Our CNC machinists have years of experience working with continuous cast iron and bronze, allowing them to take full advantage of the materials' improved machinability.
Significantly higher feed rates mean our machinists can mill, turn and machine more complicated components in less time, dramatically increasing throughput.
This results in lower costs per part and faster turnaround times. Best of all, the continuous cast iron and bronze available from American Iron and Alloys is a better material than the sand cast metals you are currently using. Lower costs, faster production and better finished products are possible when you take advantage of continuous cast metals.
Machine Shops Increase Profitability with Continuous Cast Metals
The materials you use in your machine shop play a large role in determining how profitable you are. If you started using metal your machinists could mill in half the time, you could double production. Fortunately, such a metal does exist: Versa Bar.
Versa Bar can be worked at much higher rates than sand cast iron and steel. Your machinists will finish complicated milling processes in record time. You'll also find your equipment will not need to be stopped for tooling changes as often and tool life will be increased.
By using American Iron and Alloys as your metal supplier, you will become a more efficient, more profitable machine shop.