Cast Iron Test Bar - 100% made in the USA
Cast Iron Suppliers >> Cast Iron Bar Stock >> Cast Iron Test Bar
Choose Versa-Bar cast iron bar for...
Better bulk pricing
Flexible supply packages
Quick nationwide delivery
FREE QUOTE
Let us prove our metal
A solid project begins with solid materials and at American Iron & Alloys we prove the quality of our materials. We offer gray and ductile iron test bars to show how our continuous cast Versa-Bars will perform for you.
Our casting process offers metallurgical benefits that translate into high tensile strength and superior composition.
With the best bulk pricing and availability across the United States, we are a preferred test bar manufacturer and supplier for the fluid power industry all over the country.
American Iron & Alloys Cast Iron Test Bar Grades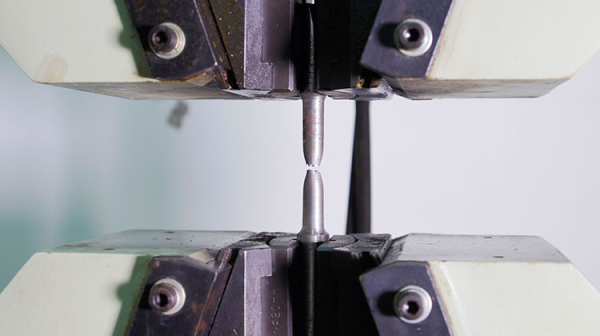 V-1A Glass Mold Class 25 Iron | V-1 Class 30 Gray Iron | V-5 100-70-03 Ductile Iron | V-6 Class 35 Gray Iron
Types of Continuous Cast-Iron Stock Available
We carry a full inventory of stock types in various grades. Beyond round bar, flat bar and rod stock we also have:
Ensure our materials meet your standards
Your finished product is only as good as the materials it's made from. Our continuous cast gray and ductile iron test bars allow you to put our stock through its paces to ensure that it will exceed your specifications.
Our in house casting and CNC shop can create custom parts including: